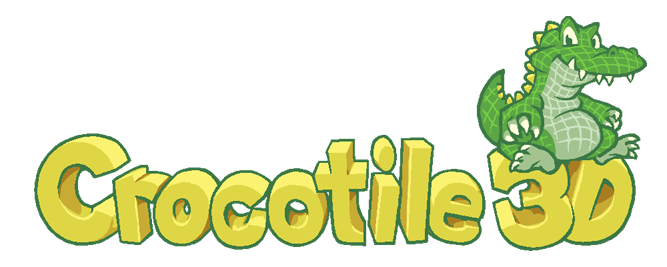 Crocotile 3D
v.2.2.0 (August 31, 2023)
Added: "Import Scene" option in the File menu. This allows you to import entire scenes into other crocotile projects. You can also specify which objects from the scene get imported.
Added: New actions for rotating a selection based on the rotation interval value. Go to Edit > Buttons > Edit Mode > "Rotate Selection Right/Left Interval" to set their keybindings.
Added: Orient UVs action. A simple implementation to ensure that selected square tiles have a matching orientation to their UVs. While in Edit mode, right-click and go to UVs > Orient UVs.
Improved: You can now split tiles without being in Active-edit mode. Just hold Alt+S and then hover over a tile and left-click to split it.
Fixed: Primitive brush wouldn't use the size values to determine spacing of the brush.
Fixed: Couldn't remove tilesets after deconstructing instances.
Fixed: Pinned buttons such as "Select Triangular Tiles" would show name as undefined.
View more in the Changelog
Be sure to read the Howto, to learn all about what you can do!
Join the Discord server to get help from other Crocotile users!
Watch Youtube videos demonstrating Crocotile 3D!
Consider supporting via Patreon!
Files
Crocotile3D_v2.2.0_macOS.zip
120 MB
22 days ago
Crocotile3D_v2.2.0_linux32.tar.gz
168 MB
22 days ago
Crocotile3D_v2.2.0_linux64.tar.gz
155 MB
22 days ago
Crocotile3D_v2.2.0_ia32.zip
138 MB
22 days ago
Crocotile3D_v2.2.0_x64.zip
144 MB
22 days ago