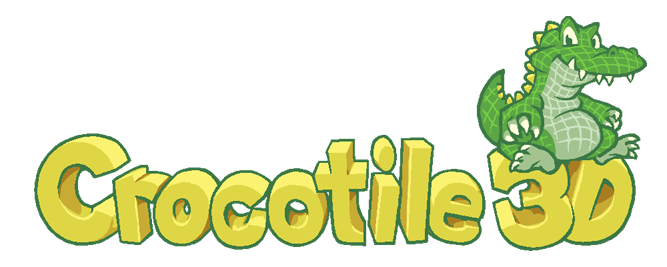 Crocotile 3D
Be sure to read the Howto, to learn all about what you can do!
Join the Discord server to get help from other Crocotile users!
Watch Youtube videos demonstrating Crocotile 3D!
Consider supporting via Patreon!
v.2.1.3 (May 16, 2023)
Added: "Deselect when single-clicking" option in the Edit > Settings > Edit Mode. This will automatically deselect anything if you are selecting a single element. You can hold Shift to select multiple things (prevents auto-deselecting).
Added: Keybindings for adding/removing tiles to/from a palette in the Tileset panel. Press + to add, and - to remove tiles. You can also change the keys by going to Edit > Buttons > Tileset.
Fixed: Selecting or copying transluscent pixels in the Painting panel would fail. Should work fine now.
Fixed: Selecting edges would fail if mouse was also hovering over instances/entities that were behind it.
Fixed: Side panel wasn't keeping width in some cases when restoring window.
Fixed: Painting panel wasn't keeping scroll position after going to Tranfsorm/Scene panels.
Files
Crocotile3D_v2.1.3_macOS.zip
120 MB
May 16, 2023
Crocotile3D_v2.1.3_linux32.tar.gz
168 MB
May 16, 2023
Crocotile3D_v2.1.3_linux64.tar.gz
155 MB
May 16, 2023
Crocotile3D_v2.1.3_ia32.zip
May 16, 2023
Crocotile3D_v2.1.3_x64.zip
144 MB
May 16, 2023