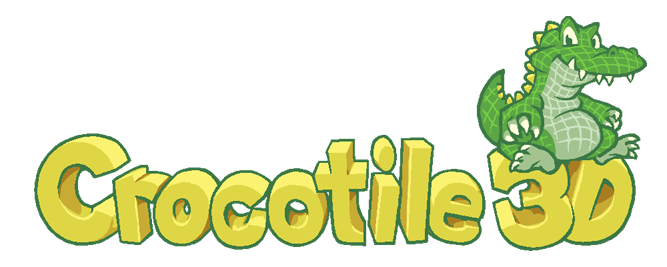 Crocotile 3D
v.2.0.1b (October 23, 2022)
Fixed: Bones that aren't inside any skeleton would fail to load with correct transforms (position,rotation,scale).
Fixed: The "Type" setting for keybindings wouldn't get saved when saving keybindings via the icon in the Buttons panel.
Fixed: Gizmo doesn't update position to previous selected entity when entering object edit mode.
Remember to report any bugs you may encounter!
Check the Gallery to see creations by Crocotile users: http://www.crocotile3d.com/gallery
Also, there is a Discord server where Crocotile users can chat: https://discord.gg/fmtJdUb
Watch youtube videos demonstration Crocotile 3D: Youtube channel
Consider supporting via Patreon!
Files
Crocotile3D_v2.0.1b_macOS.zip
119 MB
Oct 23, 2022
Crocotile3D_v2.0.1b_linux32.tar.gz
160 MB
Oct 23, 2022
Crocotile3D_v2.0.1b_linux64.tar.gz
153 MB
Oct 23, 2022
Crocotile3D_v2.0.1b_ia32.zip
113 MB
Oct 23, 2022
Crocotile3D_v2.0.1b_x64.zip
117 MB
Oct 23, 2022