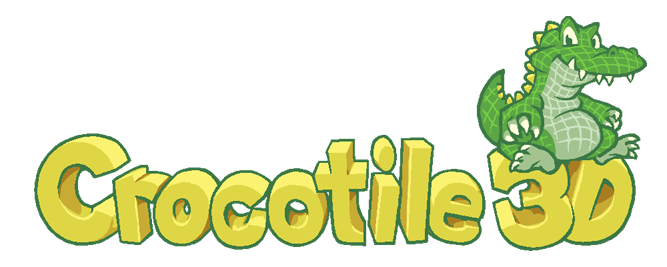 Crocotile 3D
🎊 World Crocotile Day, June 17th 🎉 Participate in this world event! 🐊
---
Celebrate World Crocotile Day, June 17th, by modeling an endangered species or their habitat!
There are multiple ways you can participate in this event. You can join the Discord channel where there is a designated section for participants to share their work and progress. https://discord.gg/fmtJdUb You can also reply to this devlog post with links to your work. If you have a Steam version, you can post on the artwork section.
After June 17th we will consolidate all the work into a post to showcase the submissions.
Feel free to share your work on social media,
social media tag suggestions: #WorldCrocDay #WorldCrocotileDay #Crocotile3d
And more important of all, have fun! 😀
🐊
Files
Crocotile3D_v1.6.4_macOS.zip
129 MB
May 28, 2021
Crocotile3D_v1.6.4_linux64.tar.gz
106 MB
May 28, 2021
Crocotile3D_v1.6.4_linux32.tar.gz
110 MB
May 28, 2021
Crocotile3D_v1.6.4_x64.zip
115 MB
May 28, 2021
Crocotile3D_v1.6.4_ia32.zip
111 MB
May 28, 2021