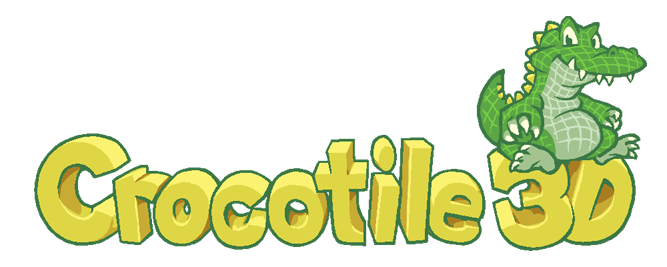 Crocotile 3D
Be sure to read the Howto, to learn all about what you can do!
Join the Discord server to get help from other Crocotile users!
Watch Youtube videos demonstrating Crocotile 3D!
Consider supporting via Patreon!
v.2.0.6 (January 20, 2023)
Improved: Exporting .obj files should now merge vertices regardless of whether vertex normals or uvs are different (if "Merge Vertices" option is enabled).
Fixed: Vertices wouldn't merge for gltf/glb and dae files due to it not taking into account the "Vertex Normals" option when set to Smooth. Exporting will now merge vertices if the normals are the same for a vertices (as well as other attributes too such as UVs).
Fixed: Changing a tileset's material type would cause the decal setting to reset.
Files
Crocotile3D_v2.0.6_macOS.zip
119 MB
Jan 20, 2023
Crocotile3D_v2.0.6_linux32.tar.gz
160 MB
Jan 20, 2023
Crocotile3D_v2.0.6_linux64.tar.gz
153 MB
Jan 20, 2023
Crocotile3D_v2.0.6_ia32.zip
137 MB
Jan 20, 2023
Crocotile3D_v2.0.6_x64.zip
143 MB
Jan 20, 2023