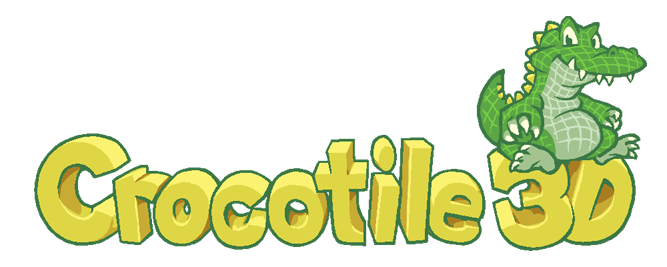 Crocotile 3D
v.1.9.3b (July 24, 2022)
Added: Keybindings for incrementing grid-rounding value by a custom amount (Shift+[ and Shift+]), defined in the Settings > General > Increment grid-rounding custom. You can change the keybindings in Edit > Buttons > General > Rounding Down/Up Custom.
Fixed: Some users couldn't click on vertices! Due to a regression in the code when changing the way viewport handled stretching.
Fixed: Rotating a nested instance would rotate innaccurately if the parent was rotated.
Fixed: Gizmo translations wouldn't snap beyond 1 tile increments.
Remember to report any bugs you may encounter!
Check the Gallery to see creations by Crocotile users: http://www.crocotile3d.com/gallery
Also, there is a Discord server where Crocotile users can chat: https://discord.gg/fmtJdUb
Watch youtube videos demonstration Crocotile 3D: Youtube channel
Consider supporting via Patreon!
Files
Crocotile3D_v1.9.3b_arm32.tar.gz
118 MB
74 days ago
Crocotile3D_v1.9.3b_macOS.zip
131 MB
74 days ago
Crocotile3D_v1.9.3b_linux32.tar.gz
113 MB
74 days ago
Crocotile3D_v1.9.3b_linux64.tar.gz
108 MB
74 days ago
Crocotile3D_v1.9.3b_ia32.zip
113 MB
74 days ago
Crocotile3D_v1.9.3b_x64.zip
117 MB
74 days ago